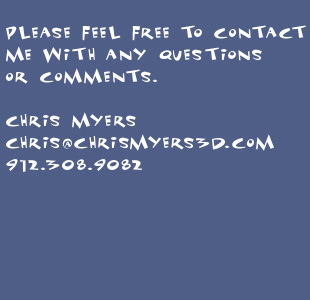 I recently graduated with a Master of Fine Arts in Animation, and am currently working as a character animator at Neversoft Entertainment on the Guitar Hero franchise. You can follow the progress of my current short film, "The Truth Teller," in my production blog and find out more about "Solomon Grundy" on my shorts page.
My experience over 4 years as an animator/new media designer prior to entering graduate school and an additional 3 years as a motion graphics artist has taught me how to work in a fast-paced environment ... and also helped me to achieve awards in my field. Responsibilities including determining animation timelines, setting budgets, and training clients and colleagues in 3D programs have all added to my personal skill sets, and enhanced my technical skills.
These skills blended together to help me co-direct and act as animation director on a short film, "Solomon Grund" which has screened in the SIGGRAPH Animation Theater. This film has also been shown in film festivals around the world including Japan, the Czech Republic, Italy, England, Poland, Brazil, Hungary, Bosnia and numerous festivals in the United States.
When not animating I love to spend time with my wife and son, read comic books, get lost in a video game, play harmonica, listen to jam bands, read Stephen King and play with the family dog.